Latest News
Snow business tops council agenda
Posted 1/11/17 (Wed)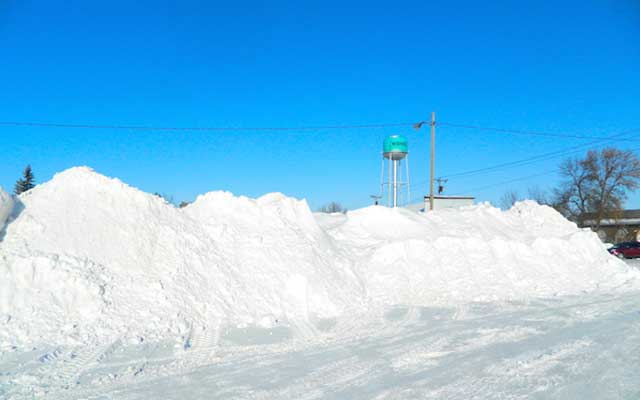 In the wake of prolific early-winter precipitation across the area, Mayor Les Otto and the Wishek City Council fielded questions at the Jan. 3 regular meeting about snow removal.

During the citizen comment portion of the session, Alicia Fahlsing asked about operation of the snow gate on city equipment.

The gate was purchased a few years ago by Wishek residents Cleo and Joan Boschee, with the hope it would make it easier to avoid clogging driveways with snow during the removal process.

Fahlsing said the gate apparently was not used on her block following a New Year's weekend snowfall that totaled an estimated eight to 10 inches.

"Snow was pushed up right against my vehicle," Fahlsing said. "It had to be shoveled out."

Fahlsing noted that Wishek has a large elderly population, many of whom aren't physically able to do shoveling. Many also cannot afford to hire private snow removal contractors, she added.

Mayor Otto said the snow gate is used when possible, but he added that it does not always function well, depending on what type of snow is received.