Latest News
Time to file
Posted 1/03/18 (Wed)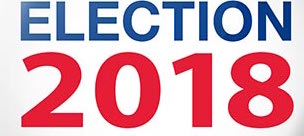 The filing period is underway for Wishek's upcoming municipal election, which will be held on June 12.
Auditor Mary Wald says local residents will vote to fill the mayor's position, as well as three seats on the City Council.
Les Otto is the incumbent mayor, while Cody Cooper, Brenda Soelberg-Dohn and Whittney Lipp are the council members whose terms will expire.
Meanwhile, voters also will fill the Wishek Park Board seats now held by incumbents Bruce Dalke, David Salwei and Josh Wiest.
The mayor, City Council and Park Board openings listed above are for four-year terms.
A fourth seat is available on the Park Board. Eric Sanders was appointed to fill a vacancy created last year when Mary Wald resigned, but the final two years of Wald's unexpired term will appear on the June ballot.
The filing deadline for all positions is set for 4 p.m. on April 9.
For petition requirements and other details, call the City Auditor's office during regular business hours at 452-2567, or stop in at City Hall, 23 Centennial St. S.