Latest News
Giddy Yup
Posted 7/25/18 (Wed) - by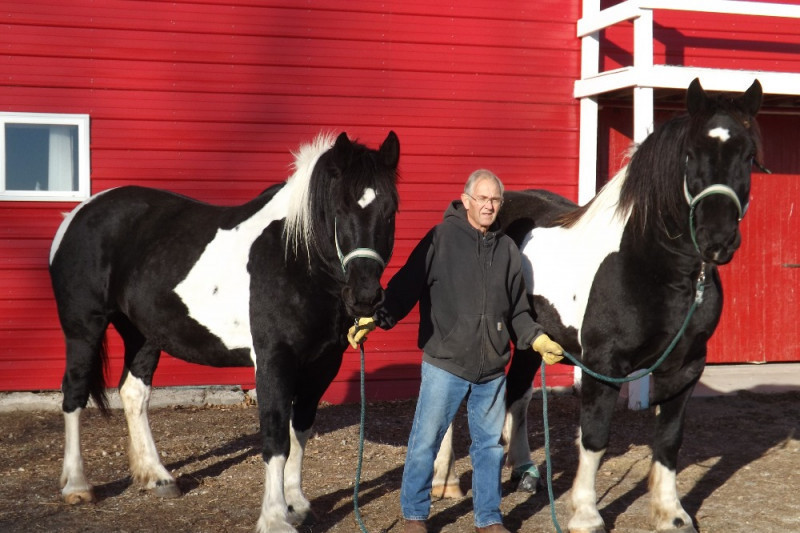 Scott Schlepp, of Ashley, is planning to make a horse and wagon ride he has been dreaming of doing for many years, a reality.
"I'm looking for an adventure and a challenge, and I really just want to see if I can do it," Schlepp said.
In August, Schlepp is planning to drive a team of black and white painted Belgian horses pulling a covered wagon, from Rolla to Brownsville, Texas.
He has determined that this 2,000-mile adventure will take about five months and estimates it will cost about $200,000.