Latest News
It'll be lit
Posted 11/29/17 (Wed)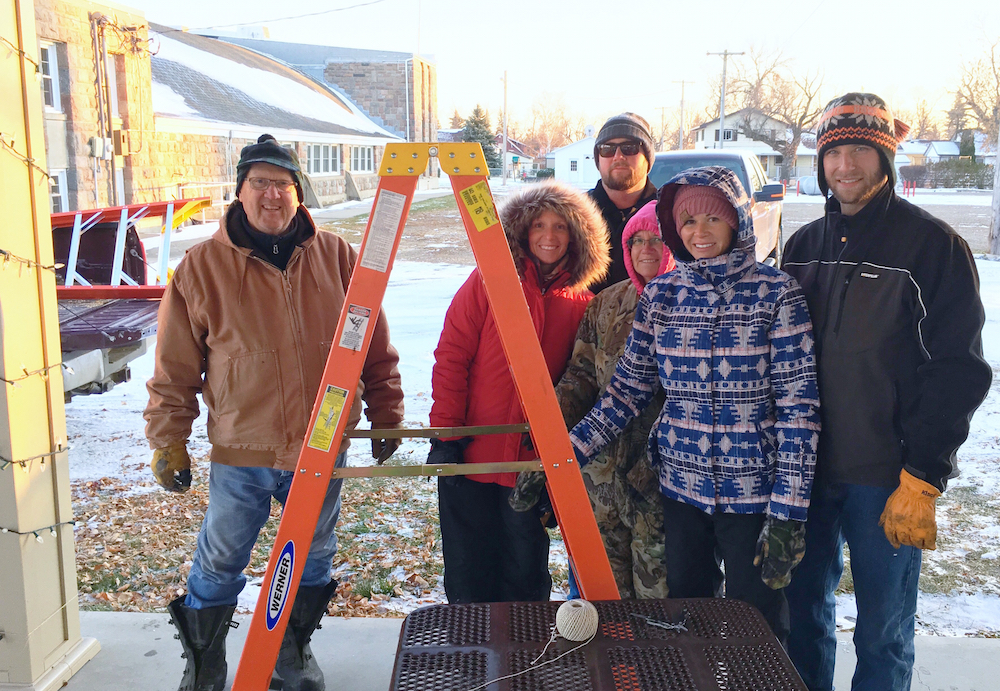 The city Tourism Committee is once again coordinating the lighting of the Wishek community Christmas tree and the perimeter of the Beaver Avenue gazebo.
Committee spokesperson Brenda Dohn says a special lighting ceremony is scheduled Friday at the gazebo.
The lighting, set for 6:30 p.m., is being held in conjunction with Santa Day festivities at the adjacent Wishek Civic Center.
There will be caroling, under the direction of Wishek school music instructor Janet Wolff.
All students, from grades K-12, have been invited to participate. Of course, the public is encouraged to join in on the singing and performances.
"This is a fun and free activity to help get everyone in the spirit of the season," Dohn says. "We are hoping for nice weather and a big turnout."
Hot beverages will be provided, free of charge.
The gazebo, which was constructed in 2013, is topped with the bell and cupola salvaged when the dilapidated Old City Hall building was demolished.
In addition to Dohn, the Tourism Committee, appointed by Mayor Les Otto, includes Bruce Schauer, Don Weber, Sonia Salwei and Rene Otto.
Committee projects and activities are funded with proceeds from the city lodging tax.