Latest News
State taxable sales, Purchases up 10%
Posted 10/02/18 (Tue)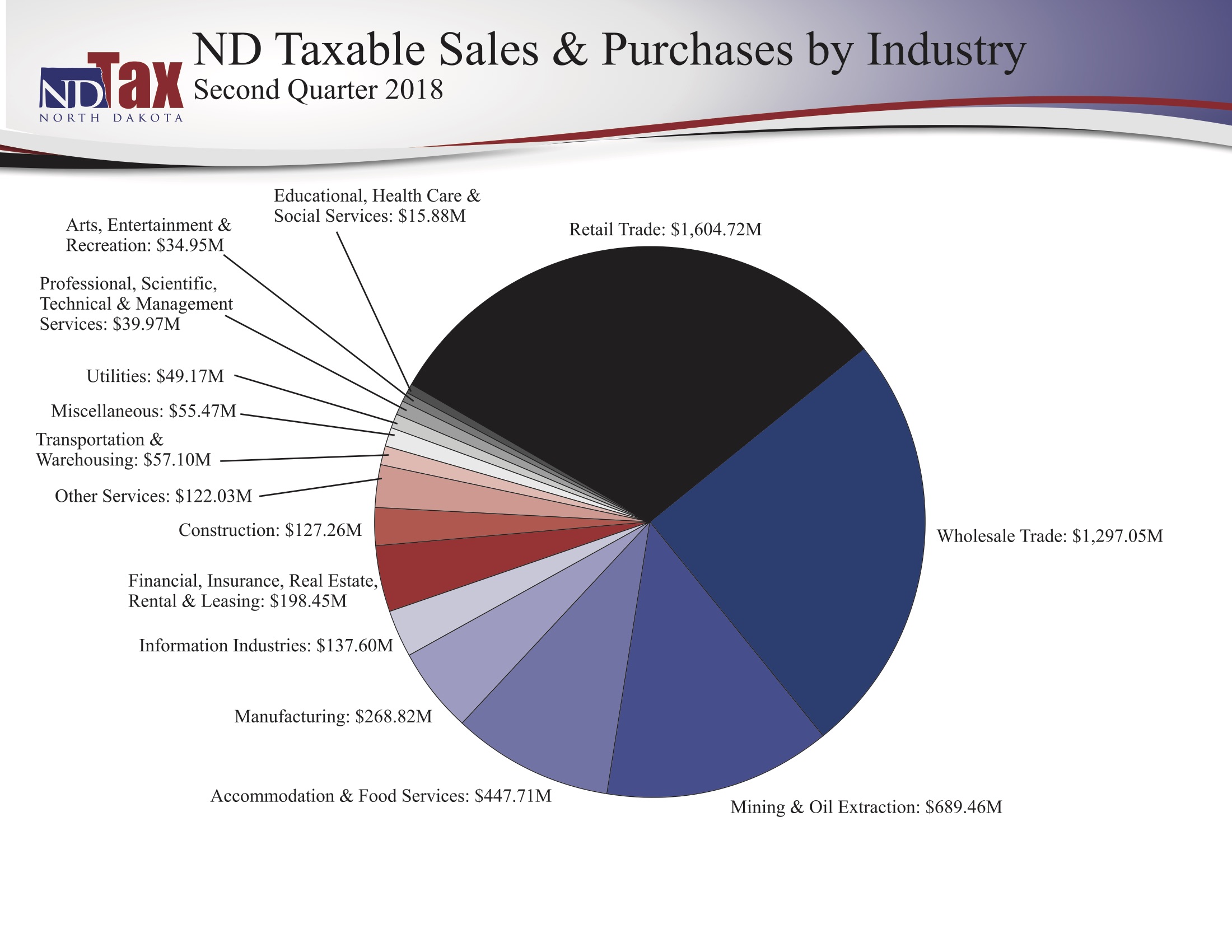 Tax Commissioner Ryan Rauschenberger has announced that North Dakota's taxable sales and purchases for the second quarter of 2018 had increased by nearly 10 percent. Taxable sales and purchases for April, May and June 2018 were nearly $5.15 billion, a 9.46 percent increase over those months in 2017.
"This is the second consecutive quarter North Dakota taxable sales and purchases have increased by nearly 10 percent, and the fifth consecutive quarter that we've seen growth in this report," Rauschenberger stated.
McIntosh County as a whole didn't fare as well, recording a 7 percent decline. From $7,929,000 in the second quarter of 2017 to 7,372,000.
Drug stores have had signs heralding the 2018-19 Flu Season for weeks. Meanwhile, if you've visited your doctor recently, he or she has most likely reminded you to get your flu shots in a timely fashion this year.
However, there continues to be widespread reluctance, based on indifference and fear, among Americans to be immunized against the flu. Most years only about half of those who should seek protection get a flu shot. As a result, too many at risk individuals, including elderly Americans, succumb to influenza and too many of them die.
Last year's flu season was exceptionally long. It lasted from October 1, 2017 and continued until nearly the end of April 2018 and caused some 30,453 laboratory-confirmed hospitalizations of flu victims, most of whom were 65 years old or older, according to the Centers for Disease Control [CDC].
More than a third of McIntosh County is comprised of citizens 65 or older.