Latest News
Helping hand
Posted 11/15/17 (Wed)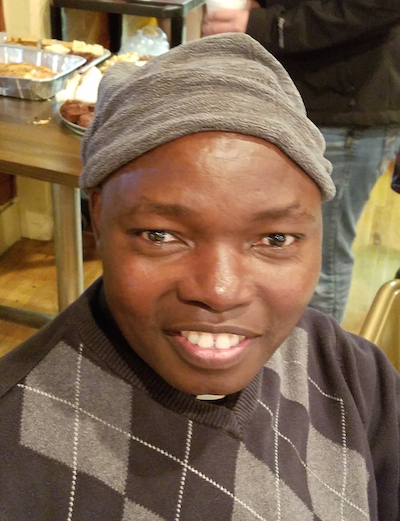 A benefit lunch has been set this weekend in Wishek for Father Wenceslaus Katanga.
It will be held from 11 a.m. to 1 p.m. Sunday, Nov. 19, at the American Legion Hall, 23 N. 2nd St.
The menu features chili with toppings, warm bread, dessert and beverages. A free will offering will be accepted.
Father Katanga serves St. Patrick's Catholic Church in Wishek, St. Andrew's Catholic Church in Zeeland, and St. David's Catholic Church in Ashley.
Since early in the summer, Father Katanga has been battling prostate cancer and bone cancer that has spread into his lymph nodes. He has been receiving chemotherapy treatments every three weeks in Bismarck.
Organizers invite and encourage everyone in the area from all religious denominations to attend the chili feed.
Proceeds from the benefit will help defray costs associated with Father Katanga's treatment.