Latest News
Troop treat
Posted 8/16/17 (Wed)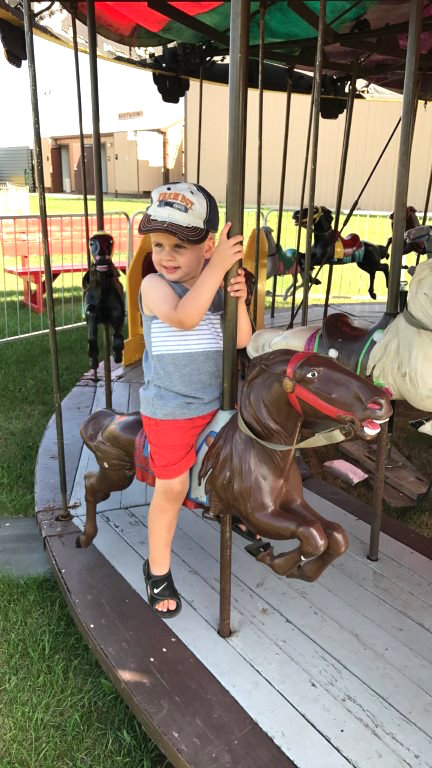 Wishek National Guard members, their spouses and families recently were treated to an afternoon and evening of fun.
The event was co-sponsored by the Wishek National Guard Family Support Group, the Tri-County Exhibitors Association, the Wishek ND Cares Committee, the Wishek American Legion (Fred Kelle Post No. 87) and the Wishek Association of Commerce.
Some carnival rides were left up following the 92-annual Tri-County Fair. On July 29, Fair Board members volunteered to operate the rides for National Guard children and family members. When their weekend duty day was completed, National Guard soldiers arrived to join the festivities.
Toward evening, Vince and Melisa Meidinger prepared hot dogs and burgers for the entire group. Everyone enjoyed a picnic supper at the fairgrounds.